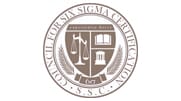 SSC Approved Training Courses
GLOMACS is an approved provider with the council for Six Sigma Certification (SSC). The council for Six Sigma Certification is a professional accrediting body within the Six Sigma industry. GLOMACS is awarded approved training course provider status after rigorous review of an extensive checklist for compliance. Therefore, individuals attending GLOMACS SSC approved training courses are guaranteed to be exposed to the complete Body of Knowledge, and to reach the required standard of proficiency for Six Sigma and its implementation.
Our instructors are recognised Six Sigma experts with experience of real-world applications to improve both manufacturing and transactional processes. Previous clients have come from various private and public sector organisations. Every one of our instructors has also personally been involved in contributing to global Six Sigma training courses and developing within-company, or international ISO, standards for the application of statistical Six Sigma methods.
Our SSC approved training courses are centred around practical, interactive exercises which are fun and highly instructive.  Case studies are chosen for relevance to the delegates.
Reasons to Choose a GLOMACS Six Sigma Certification Training Course:
No "Death-by-PowerPoint"
Emphasis on practical, interactive exercises -  training courses are highly engaging and fun
Real case studies chosen for relevance to trainees
Coverage of manufacturing and transactional applications
We provide Excel templates for key tools g. Statistical Process Control charts
We offer variety of training delivery format that would suit your training needs. All our training courses are open to be delivered in classroom or online, meanwhile large groups can go for an in-house solution which enables them to customize the training based on their exact needs.
View our complete portfolio of Six Sigma Certification approved training courses below. If your chosen training course is not listed, email info@glomacs.com and we will help you select the right training course for you.

GLOMACS Training & Consultancy
Typically replies within an hour
×